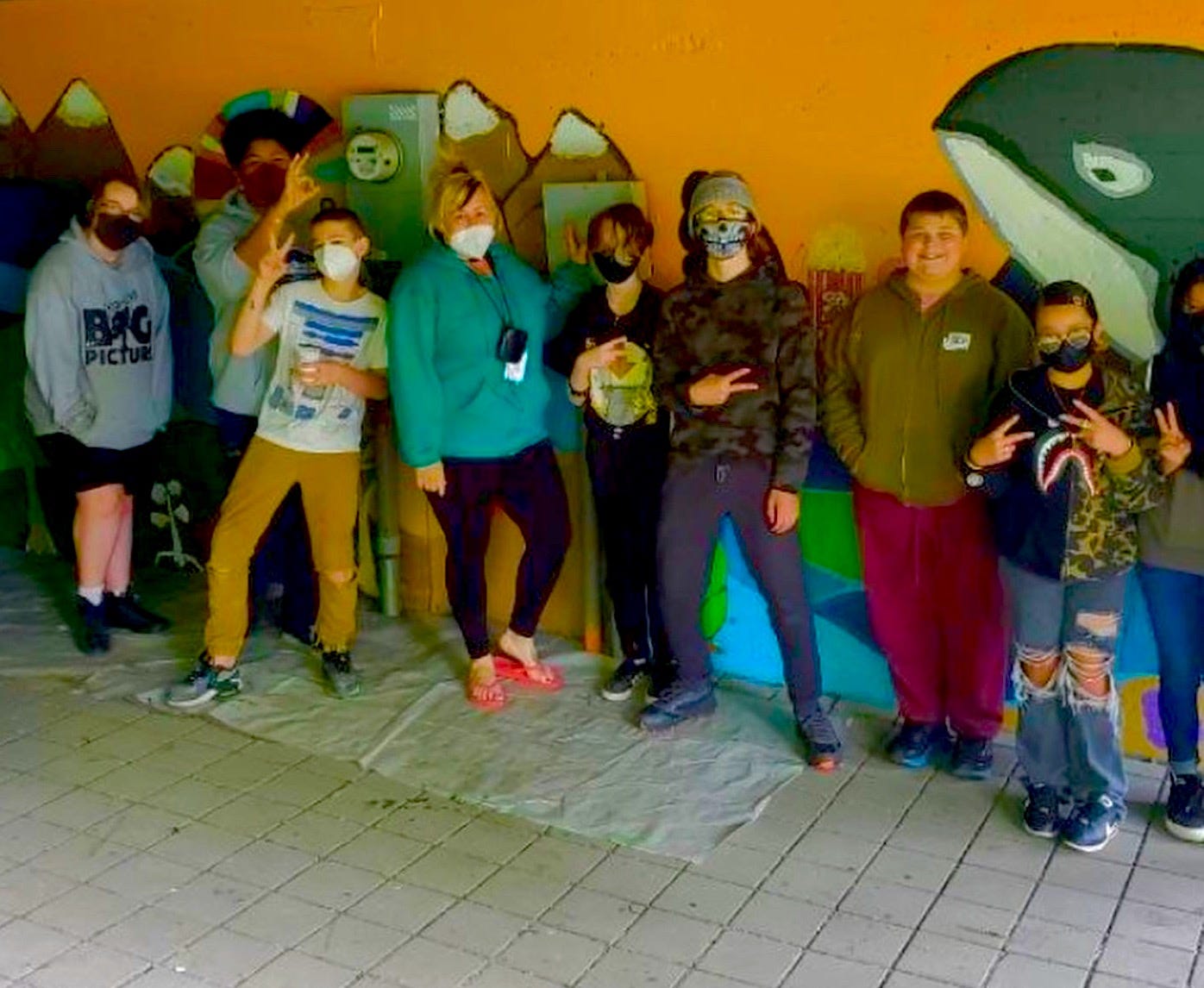 Services

Welcome to my services page! As an artist, my passion lies in creating art that is not only visually stunning, but also thought-provoking and meaningful. I offer a wide range of services that cater to individuals, public and private schools, non-profits and students of all ages. Whether you are a seasoned artist or a beginner, I believe that everyone has the ability to create art that speaks to their unique experiences and perspectives.

My ArtMaranth Mobile School is a unique service that brings art education to you. No matter where you are located in the greater Seattle area, my mobile school will come to you. This service is perfect for individuals, schools and non-profit organizations that are seeking a more personalized and convenient form of art education.
For schools, I offer tailored art programs that align with state standards and curriculum. My programs are designed to create a fun and engaging environment where students can explore different art forms and techniques while honing their skills. My services also include art workshops for non-profit organizations that help promote the importance of diversity and inclusion.
For individuals who are seeking to improve their artistic skills, I offer private art lessons. Whether you want to learn a new art form, refine your technique or work towards a specific project, my lessons are tailored to suit your needs.
As a BIPOC artist, I am committed to promoting diverse and inclusive art that reflects our global community. I offer a range of art classes and workshops that emphasize the importance of cultural understanding and representation.
LIST OF SERVICES
Arts in Residency (AIR):
ArtMaranth offers customization of classes during the school year or summer to fit your needs. Our one-time, four-week, or 10-week sessions for students K-12th explore and teach new mediums and art forms. Whether at a private or public school, library or other location, ArtMaranth's Arts Integrated Curriculum encourages creativity beyond the classroom.
Youth Mural Apprenticeship:
Our innovative four to six-week program introduces youth to paint techniques, concept ideas, and the power of collaborative public art. Youth work directly with our Youth Mural Facilitator to create beautiful and engaging murals that make a lasting impact in the community.
Public Art & Murals:
ArtMaranth provides beautiful and engaging public art that inspires and connects the community. Some of my artwork can be seen in utility boxes, basketball courts, outdoor mural panels located at bus stops, alleys and crosswalks , because Public Art is accessible, beautifies communities and transforms everyday objects into beautiful works of art.
Consulting, Panelist & Advocacy:
ArtMaranth engages with the community through consulting, focus groups, panelist positions, and advocacy to ensure we're doing our part to create a more inclusive art world. Our expertise is founded on a dedication to transcending boundaries in the art world.
Commissions:
At ArtMaranth, we specialize in one-of-a-kind poster designs and illustrations that uniquely represent your style and ideas. We also specialize in curated art experiences, offering Private Art Parties for a fun and educational experience that's perfect for birthdays, team building or any special occasion.
My services are open to everyone from ages 5-99, regardless of skill level. My goal is to help release the inner creative child in everyone by providing a safe and supportive environment where individuals can explore their artistic potential.
If you have a project in mind or would like more information on my services, please do not hesitate to contact me. I would love to hear your creative ideas and work with you to turn them into reality. Thank you for considering my services, and I look forward to helping you explore the joy of art creation.
Youth Mural +Community Building
"Awaken Minds"
Duwamish Youth
South Park
2019
" Olympic animal game"
South Park Youth
Summer 2020
"Origins of Coffee "
Red Cafe, Otello Station
DNDA 2021
Want to learn more about how can I facilitate a Mural, a Multi-Cultural art class or a Bilingual Art Class? Reach out and we can chat!